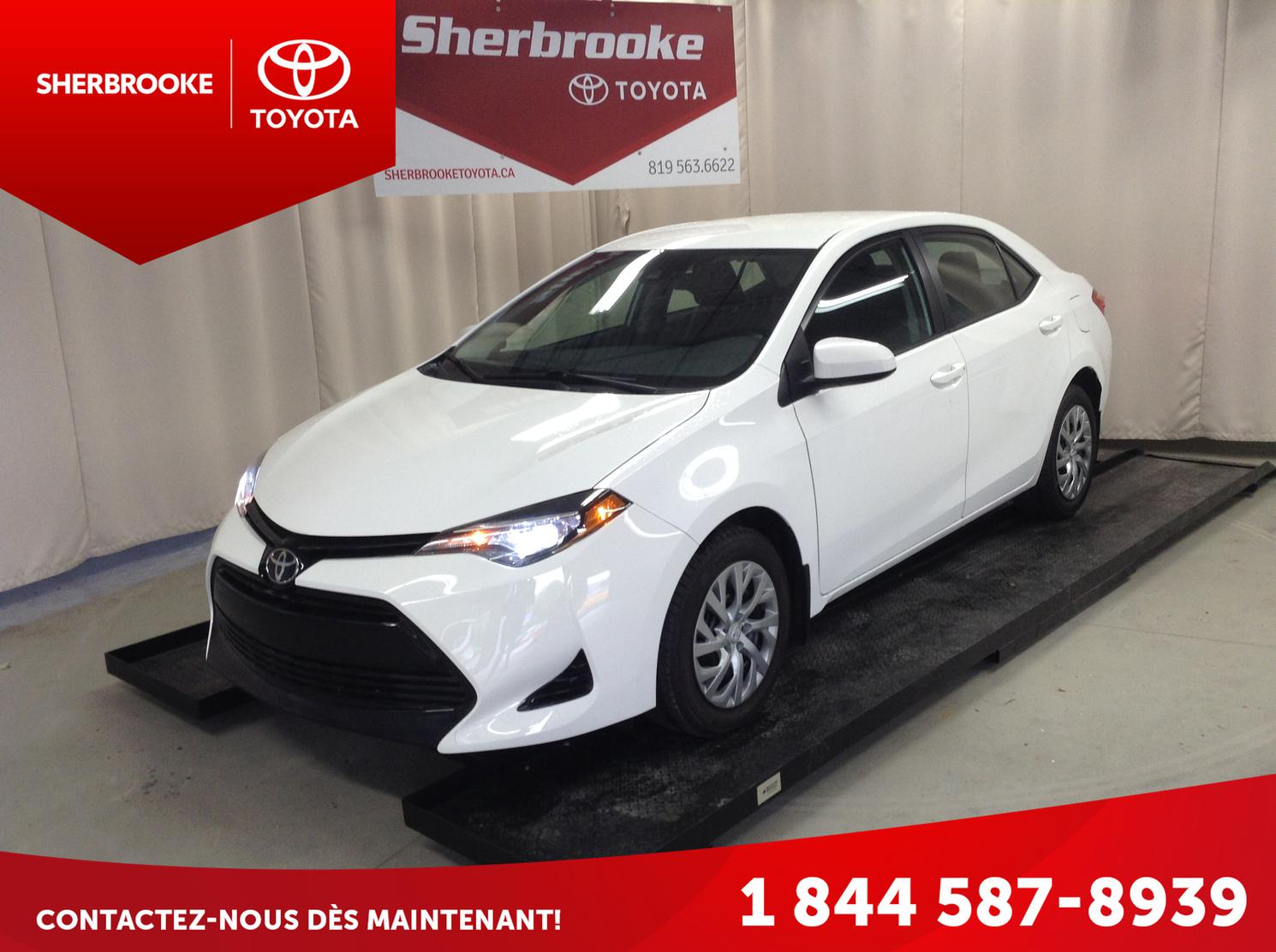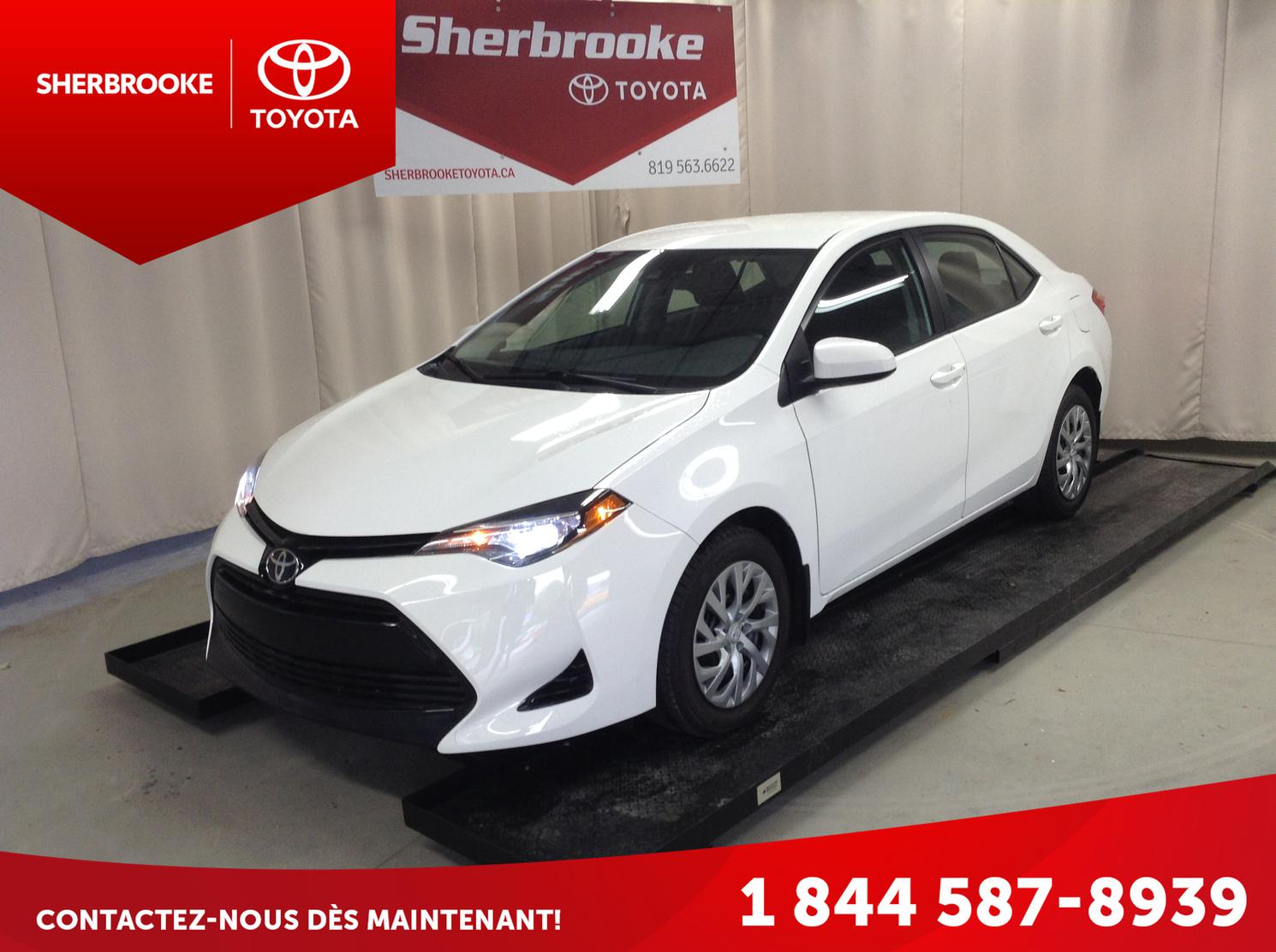 Odometer: 49,114 km
Int. Colour: Black
Ext. Colour: White
Interior Material: Fabric
Fuel Type: Gasoline
Fuel Consumption City: 8.35
Fuel Consumption Highway: 6.60
Transmission: CVT
Doors: 4
Drivetrain: Front-wheel drive
Cylinders: 4
Torque: 128 @ 4400
Stock Number: 91049-1
VIN: 2T1BURHE7HC749235
TOYOTA COROLLA LE CVT 2017
UN SEUL PROPRIO
JAMAIS ACCIDENTÉ
Les raisons sont multiples de visiter Sherbrooke Toyota, la référence pour les véhicules d'occasion en Estrie. Situé sur la rue King Ouest, aux abords de l'autoroute 10, près de Magog et de Lennoxville, Sherbrooke Toyota vous offre un vaste choix de véhicules Toyota usagés et d'occasion certifiés.
Évitez les tracas d'acheter une voiture à un particulier et faites confiance à Sherbrooke Toyota et à son équipe attentionnée. Vous serez convaincus par son excellent service à la clientèle et sa prise en charge. Notre objectif est toujours de vous aider à trouver LE véhicule idéal pour vous.
De plus, nos différentes options de financement sauront vous ravir. Avec des taux très compétitif, des termes de financement allant jusqu'à 96 mois et le financement disponible sur tous les véhicules de 10 ans et moins, vous trouverez la solution pour vos besoins.
Ne tardez plus. Prenez rendez-vous avec l'un de nos conseillers pour débuter la recherche de votre prochaine Toyota d'occasion et/ou autre marque !
CELL 819 588-8994 CELL 819 588-8994 CELL 819 588-8994 CELL 819 588-8994
Patrick Lavallée
There are many reasons to visit Sherbrooke Toyota, the reference for used vehicles in the Eastern Townships. Located on King Street West, close to Highway 10, near Magog and Lennoxville, Sherbrooke Toyota offers you a wide selection of pre-owned and certified Toyota vehicles.
Avoid the hassle of buying a car from an individual and trust Sherbrooke Toyota and its skilled team. You will be convinced by their excellent customer service and support. Our goal is always to help you find the perfect used car for you.
In addition, our different financing options will delight you. With competitive rates, financing terms up to 96 months and financing available on vehicles 10 years and under, you will find the solution for your needs.
Don't wait any longer. Book an appointment with one of our advisors to start looking for your next pre-owned Toyota or any other brand!
Patrick Lavallée
CELL 819 588-8994 CELL 819 588-8994 CELL 819 588-8994 CELL 819 588-8994
GARANTIE SUPLÉMENTAIRE DISPONIBLE. Date de mise en service: 2016-09-27